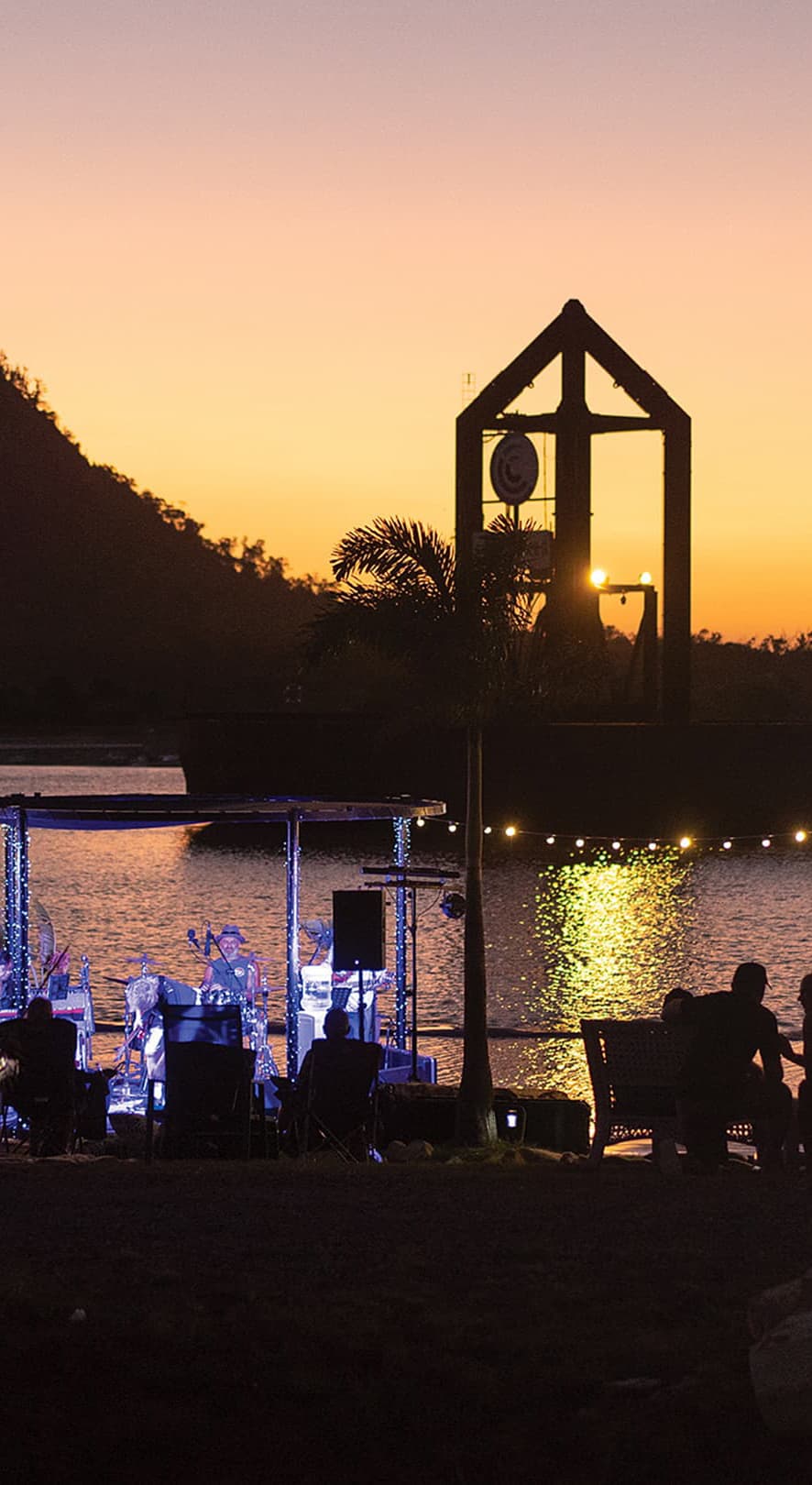 FAQS
WHY ISN'T THE YEPPOON FACILITY OPEN TO THE PUBLIC?
The Yeppoon facility is an R&D (Research and Development) site that has allowed us to test our prototype for proof of concept and to fine-tune the build specifications for our commercial model.
With development approval now granted for this site by Livingstone Shire Council, Surf Lakes is ready to start construction on the commercial build.
We will announce news and milestones once we have firm dates, and look forward to finally sharing these fantastic waves with the local and wider community.
WHEN WILL THE FIRST SURF LAKE OPEN?
Surf Lakes has a number of projects currently in the pipeline, and once construction begins on commercial facilities the company will release anticipated timelines with key milestones and dates.
HOW DO I BECOME A SHAREHOLDER?
Please click here to find out more.
HOW DO I BECOME A LICENSEE
Please click here to find out more.
DO YOU HAVE PLANS FOR A LAS VEGAS SURF LAKE?
Yes! The Las Vegas Surf Lake is in the pipeline. An Exclusive License Agreement has been signed for the region and we will announce updates once construction begins on this project.
WHERE CAN WE EXPECT SURF LAKES TO OPEN NEXT?
Check out our current Project Pipeline.
WILL YOU HAVE A MEMBERSHIP PROGRAM?
Yes! This will start off with news alerts and surfing tips, before growing into a platform where customers can book sessions, earn rewards points, and access all things Surf Lakes in one simple profile. Join the line up to stay up to date.
WHY IS THE WATER BROWN IN SOME OF THE VIDEOS OF THE YEPPOON R&D SITE?
During testing Surf Lakes trialed a number of liners on the lake floor. As expected, some were less resilient than others. When they perished, mud leaked into the lake, tarnishing that lovely blue water that will be present at all commercial facilities. This process has helped us identify the most suitable floor lining for all future builds.
WHAT'S WITH THE STEAM COMING OUT OF THE MACHINE?
The steam is actually water vapour / compressed air being released by the valves. This will be significantly reduced in commercial models.
WHY IS THE MACHINE SO LOUD?
The noise from the machine will be attenuated in commercial models so you won't have to talk over it at the shoreline.