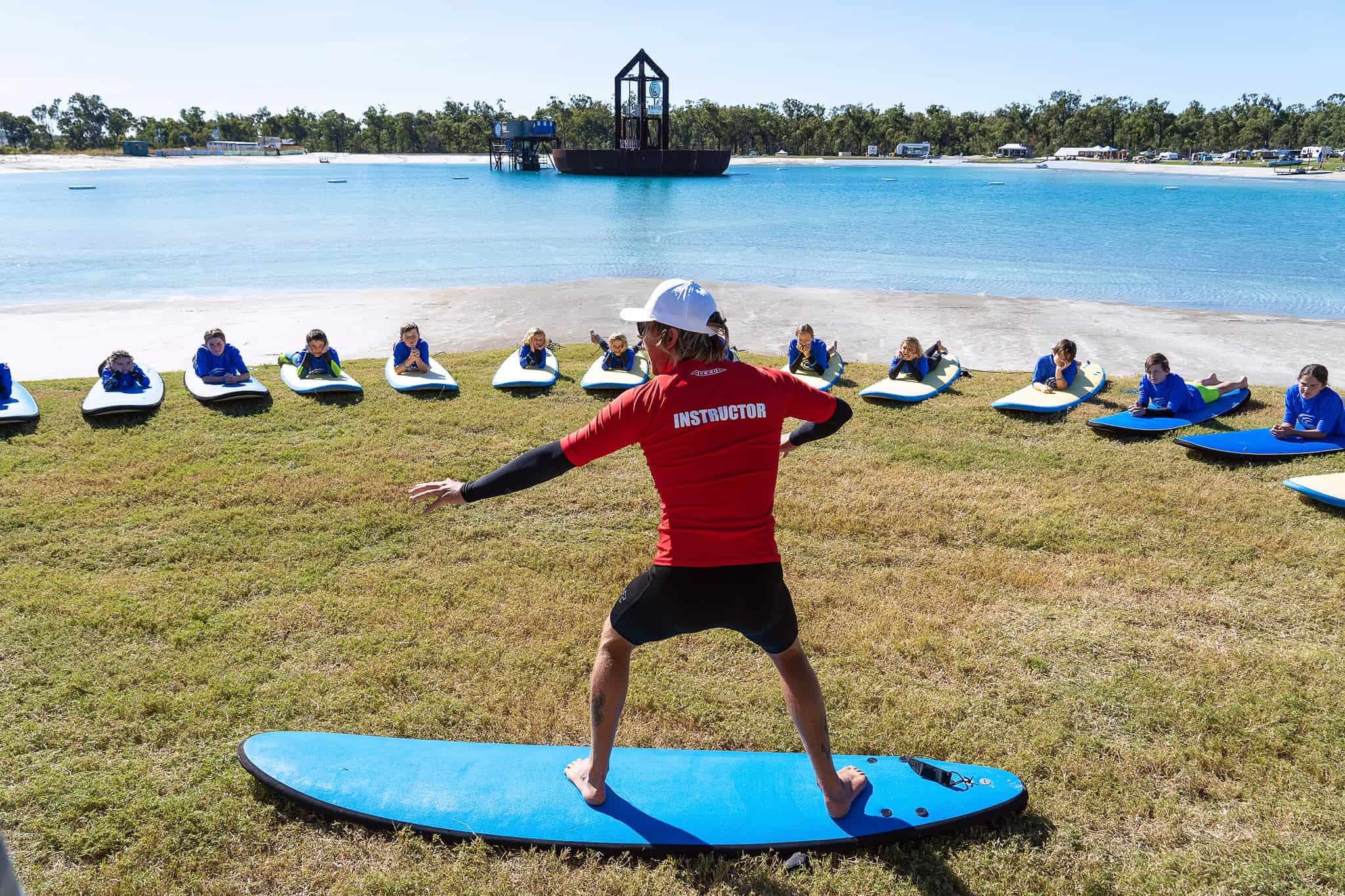 11 Jul 2021
SURF LAKES OPENS DOORS FOR LOCALS DEMONSTRATION
Surf Lakes runs locals demonstration day with Occy on site for over 100 locals to enjoy the facility.
---
In early July, the Surf Lakes gates were flung open to host a day focussing on demonstrating the unique learn to surf capabilities.
The day, put on, especially for local grommets and their mums and dads, saw over 100 people descend on the Yeppoon R&D facility, and all and sundry were completely stoked with the experience.
With Occy on hand to high-five the kids as they rode the whitewash into the shore, and with Dave Payne running a specific surf training program, there was smile upon smile as the waves rolled into the new and improved learn to surf zone.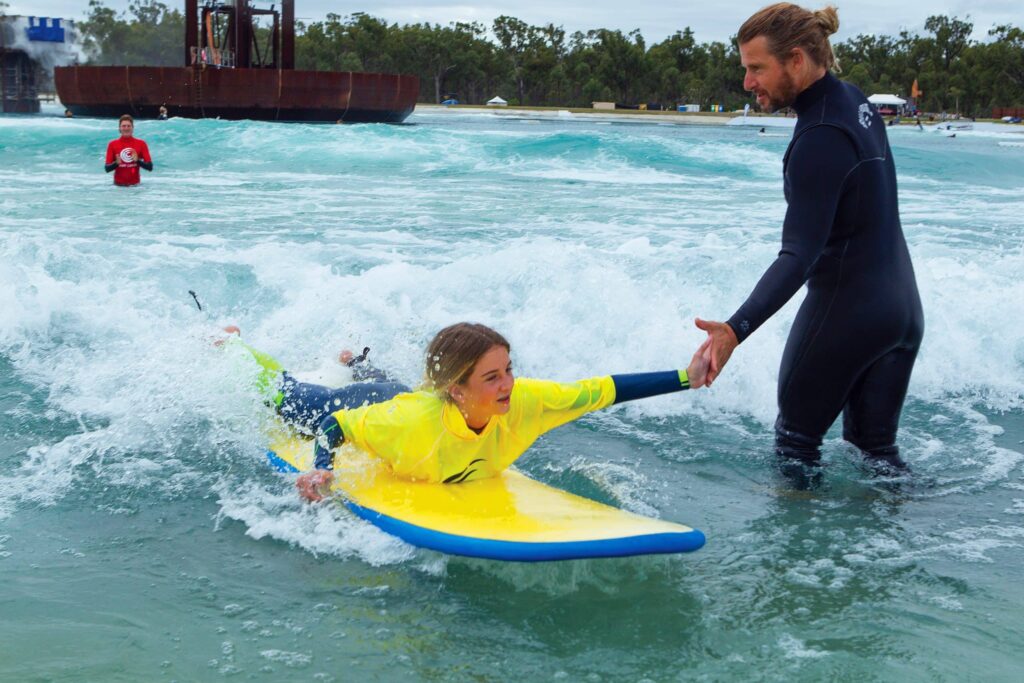 ABOUT SURF LAKES HOLDINGS LTD
Surf Lakes Holdings Ltd is a public company which provides a technologically advanced wave-generating device and bathymetric reef designs to wave park project developers around the world through its wholly-owned subsidiary SLI. Since being established in July 2016 it has grown to become a holistic solution provider for world-leading surf park destinations.
SLI is developing a portfolio of high-calibre licensee partners across the world, implementing our technology into various unique destination designs. Our team and world-recognized design partners have extensive experience in every related field and offer solutions at all levels from initial design through to construction, ongoing operations, and maintenance. SLI's strategy is developing surfing communities, enhancing lifestyles, bringing economic benefit and employment to regions.