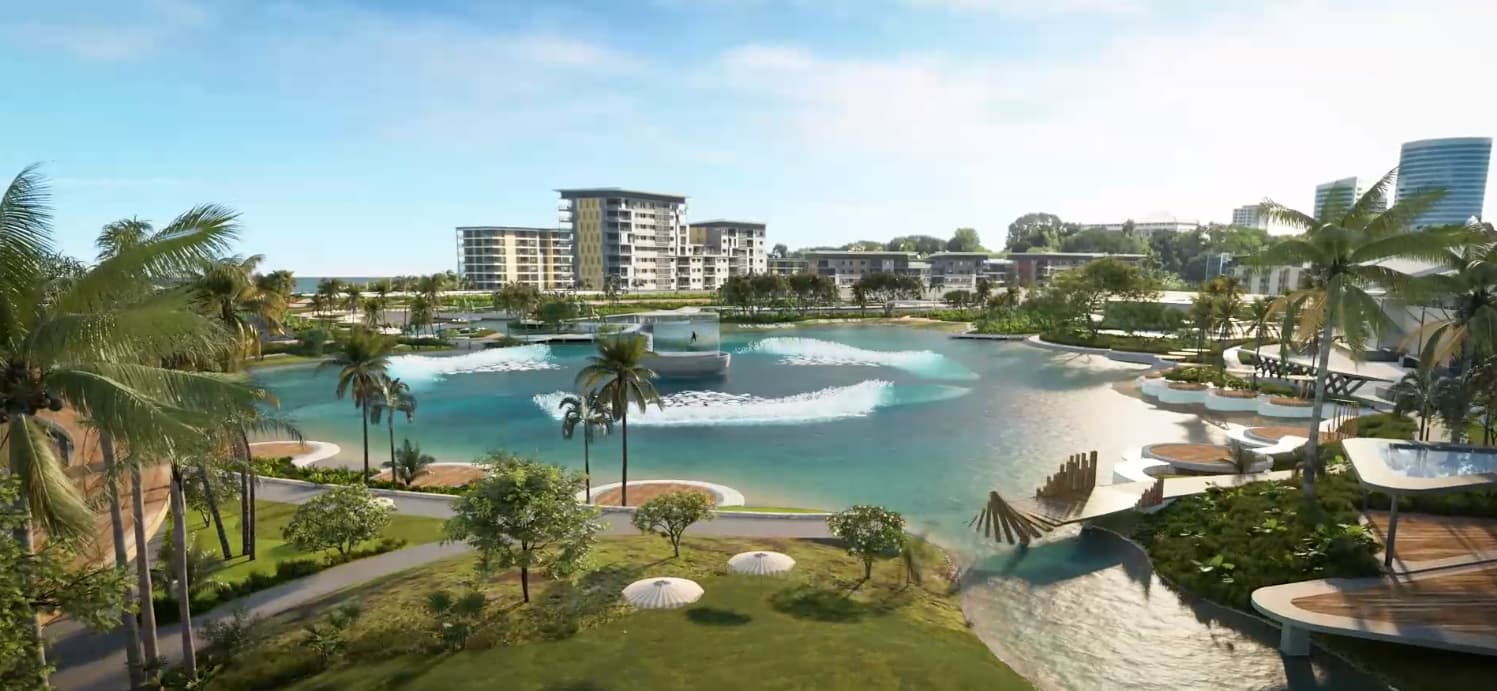 18 Oct 2022
Surf Lakes signs Exclusive Territory Agreement for Austin, Texas
On track to be the largest integrated Surf Park development in the world
---
Surf Lakes is coming to Austin, Texas. Staying true to the old saying 'everything is bigger in Texas'; this freshly inked project is set to be the biggest surf park development on the planet.
With a 12-acre Surf Lake at its centre, surrounded by sandy beach, boardwalks, restaurants, hotels, retail shopping and residency, the 400 acre 'Pura Vida' high adventure community will be located just south of Austin's international airport, 20 minutes from downtown, and 15 minutes from the new $10 billion Tesla Gigafactory, (which will employ 20,000 people).
With the land secured, along with zoning, water, and wastewater entitlements, ground-breaking could be as early as mid-2023. With a Capex of roughly $1.3 billion, Pura Vida is on track to be the largest integrated wave pool development in the world.
The land was purchased by local developers seeking to position a Surf Lake as the centrepiece of their high adventure, mixed-use retail and residential community. In addition to the Surf Lakes centrepiece, other high adventure additions will soon be announced for the Pura Vida community.
Hosting an active population and an influx of new residents from coastal cities, the action sports facility is sure to be a welcome addition to Austin's landscape. The Texan capital boasts a vibrant culture, sunny climate, and thriving tourist industry. As one of the premier destination cities in the USA, Austin's forthcoming Pura Vida community will provide an exciting new attraction for locals and visitors alike, while setting the bar for surf park developments around the world.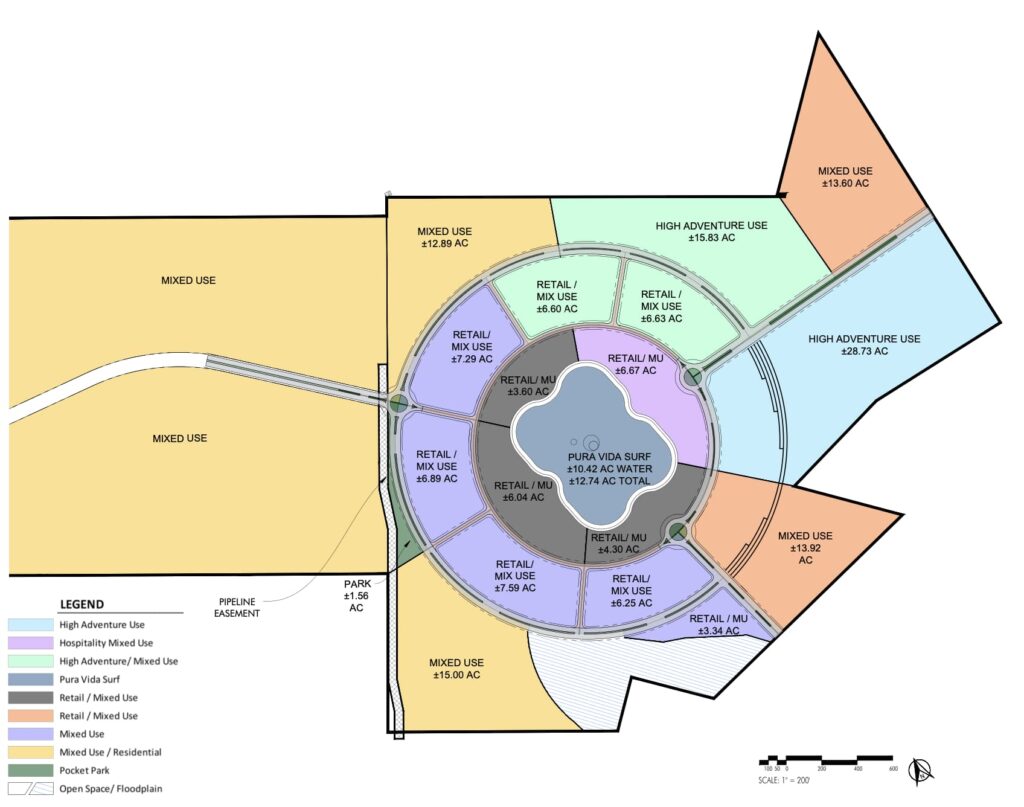 About Surf Lakes Holdings Ltd
Background
Surf Lakes Holdings Ltd is a public company which provides a technologically advanced wave-generating device and bathymetric reef designs to wave park project developers around the world through its wholly owned subsidiary SLI. Since being established in July 2016 it has grown to become a holistic solution provider for world-leading surf park destinations.
SLI is developing a portfolio of high-calibre licensee partners across the world, implementing our technology into various unique destination designs. Our team and world-recognized design partners have extensive experience in related fields and offer solutions at all levels from initial design through to construction, ongoing operations, and maintenance. SLI's strategy is developing surfing communities, enhancing lifestyles, and bringing economic benefit and employment to regions.