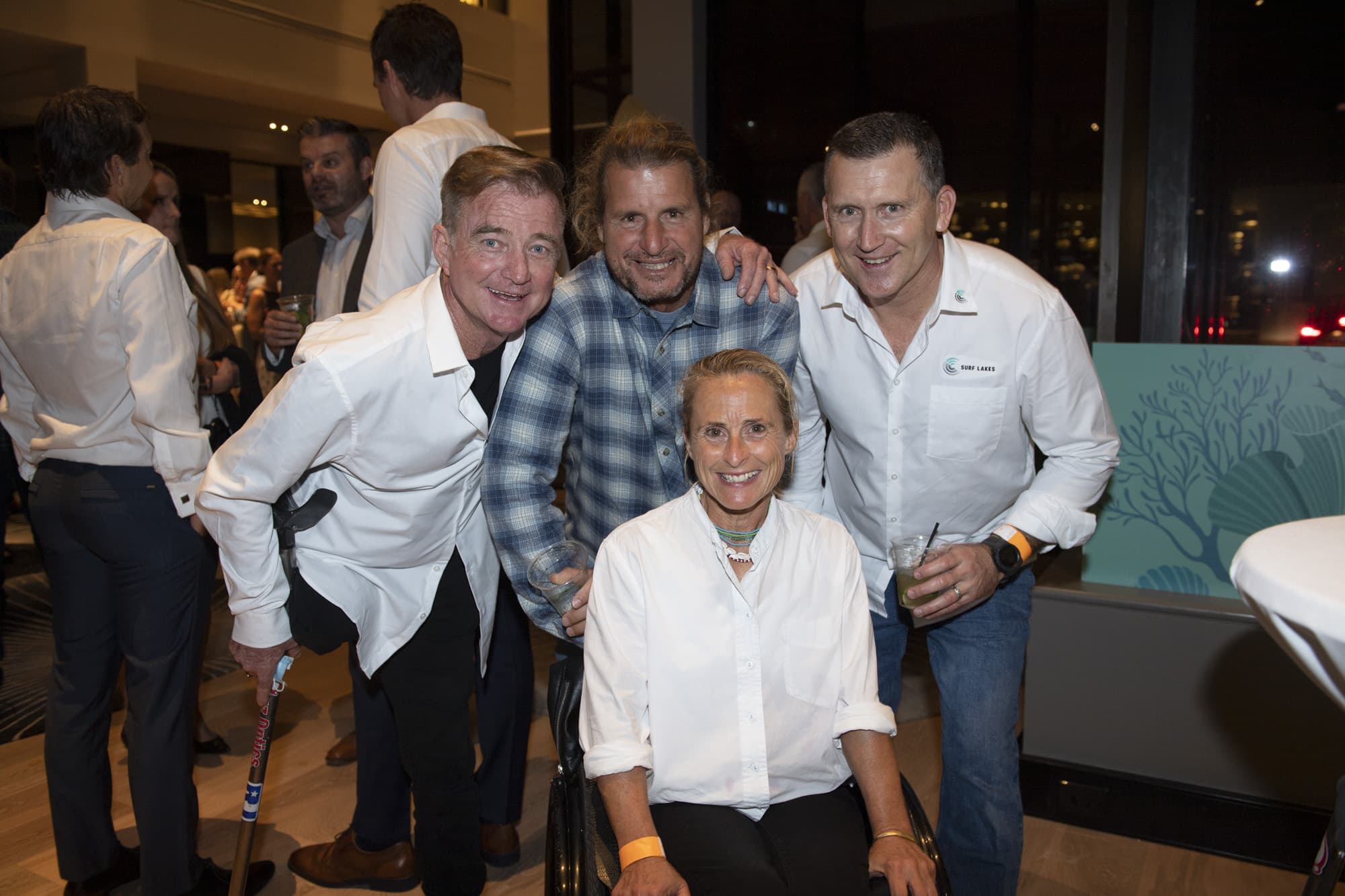 09 May 2022
SURF LAKES WINS ACCIONA INNOVATION AWARD AT AUSTRALIAN SURFING AWARDS
Surf Lakes takes out innovation category at Australian Surfing Awards
---
Gold Coast, QLD – Surf Lakes is elated to have received the ACCIONA Innovation Award at the recent Australian Surfing Awards, hosted at the QT Hotel in Surfers Paradise on Saturday, 7th of May.
Up against the commendable competition of Dark Arts surfboards and Sandon Point Boardriders SLSC, Surf Lakes would like to extend congratulations to our fellow nominees for making this category such a desirable and challenging one to win. Surf Lakes would also like to thank the award sponsors, Acciona, the event organisers, Surfing Australia, and extend heartfelt gratitude to the surfing community for the vote.
The celebrations continued as Surf Lakes ambassadors, Sam Bloom, and Mark 'Mono' Stewart both took out their nominated categories for best female para surfer, and best male para surfer, respectively. Surf Lakes is incredibly proud to have such talented and inspiring surfers representing the team. As Hall of Fame inductee, Joel Parkinson, said on the night, you are an incredible inspiration to us all.
Surf Lakes CEO, Aaron Trevis, was thrilled with the award, saying, "as an Australian developed and owned technology, we are proud to be exporting Aussie waves to the world and have enjoyed the response from Australian and international surfers when they test our waves at Yeppoon. With 20 plus projects lining up across the globe, we look forward to getting the first commercial project under construction this year with more following quickly behind."
Surfing Australia CEO, Chris Mater, congratulated the team stating, "well done to Surf Lakes for taking out the innovation award. Congratulations and all the best in this exciting race for new waves to new surfers."
Emphasising the significance of the accolade, Trevis continued, "ten years ago, when I was testing a little plunger in my backyard pool in Brisbane, I did not ever dream of taking the stage with Occy at a national surfing awards night. A very surreal experience for me and the whole team, and we are so grateful to the shareholders and licensees who continue to support and move Surf Lakes forward."
The Australian Surfing Awards incorporating the Hall of Fame were first convened in 1985 by the Australian Surfriders Association (now Surfing Australia) to preserve the history of Australian surfing and honour its great achievers. Each year the Australian Surfing Awards incorporating the Hall of Fame are presented to those who have made a significant contribution to the development of surfing in this country. The awards include a number of support categories that recognise the broad spectrum of individuals and organisations who are involved in the sport through events, business, media, photography, movies, clubs, travel, administration or pioneering new initiatives.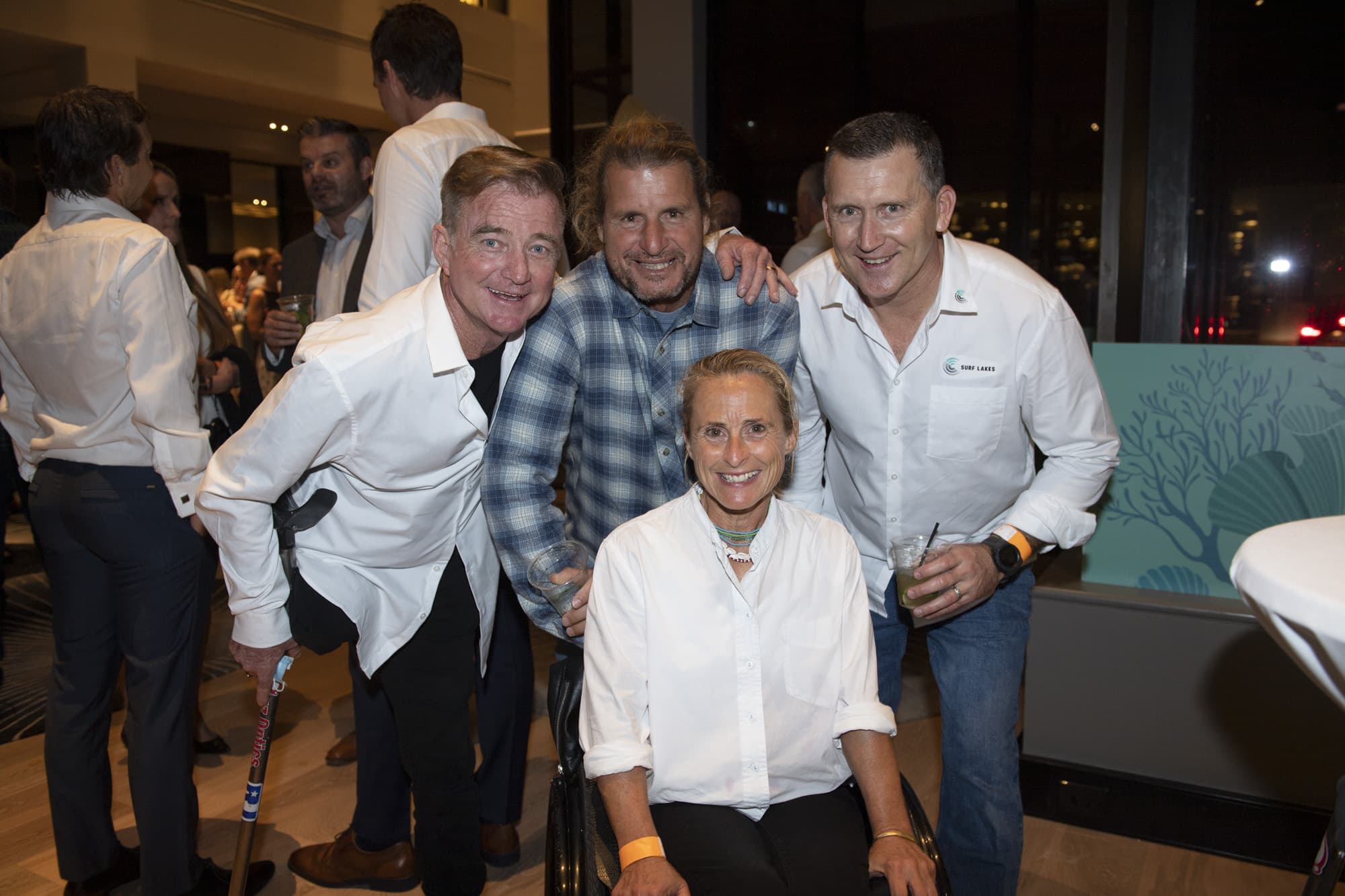 ABOUT SURF LAKES HOLDINGS LTD
Surf Lakes Holdings Ltd is a public company that provides a technologically advanced wave-generating device and bathymetric reef designs to wave park project developers around the world through its wholly-owned subsidiary SLI. Since being established in July 2016 it has grown to become a holistic solution provider for world-leading surf park destinations. 
SLI is developing a portfolio of high-calibre licensee partners across the world, implementing our technology into various unique destination designs. Our team and world-recognized design partners have extensive experience in every related field and offer solutions at all levels from initial design through to construction, ongoing operations, and maintenance. SLI's strategy is developing surfing communities, enhancing lifestyles, and bringing economic benefit and employment to regions.